Happy New Year Quotes 2022: The new year brings with it new zeal, enthusiasm and energy, which inspires us to forget the old forgotten things and adopt new ideas. In the excitement of the new year, a person sets his life goals and tries to adopt them in his life.
Happy New Year Wishes Quotes Messages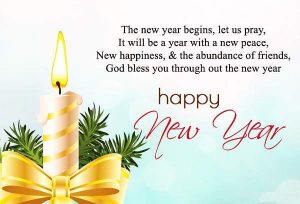 May this New Year infuse us all with positivity and happiness. May we have new dreams and new goals for this year. Happy New Year to everyone.
On the occasion of New Year I wish you all the smiles in this world. May you work hard to achieve everything you ever wanted in your life. Happy New Year.
May the celebrations of New Year be the brightest for you. May there is nothing negative to pull you down in life. A very Happy New Year to you.


Sample of Happy New Year Quotes 2022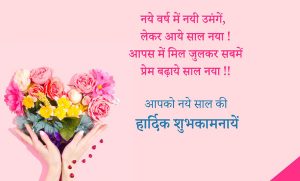 May the year of 2022 flourish with new opportunities. May you bring new discoveries to life. May you have a wonderful year. Happy New Year.
As 2022 approaches I pray for new hopes and opportunities for you. Best wishes to you on this New Year. May you have a wonderful year infused with happiness and glory.
With the coming of 2022, I pray for a life filled with happiness and hope. May you cherish the memories of your past and enter the future with high energies. Happy New Year.
As the New Year approaches us with hopes anew, here is wishing you and your family a wonderful year ahead. Happy New Year.
In the year 2022, May you be able to reach out to your old friends as well as make many new friends fill up your days with Happiness, laughter and joy.
Life may not always give you a second chance so be grateful to God that you are alive to see another Year of happiness, wealth, Prosperity and joy. Thank you God, for giving me another chance to live another year. Happy New Year.
End of one year marks the beginning of a new one. With the advent of 2022, another chapter will be added to your book of life. Wishing you and your family a Happy New Year.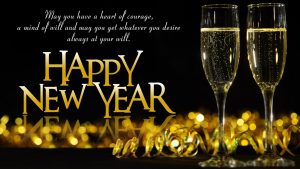 Happy New Year to you…. I wish that this year brings with it warmth of love and care, brightness of happiness and hope, strength to face the challenges and grow…. May God bless you with his love and care that always encourages you to move ahead in life. Have a great year.
May the coming year bring along new experiences for you…. May you walk the path of success and work hard to achieve all your goals… May God always support you in making your dreams a reality… Wishing you a very Happy and Prosperous New Year my dear.
I pray to the Almighty that the dawn of 2022 brings along happiness, glory and hope in your life. May the New Year be filled with a brighter future. Warm New Year wishes to you and your family.
May this New Year unfold before you just like a new flower that blooms slowly unfolding each Petal. may each day of the New Year get filled up with a sweet fragrance of contentment and peace. Happy New Year.
May the New Year bring to you the warmth of love, and a light to guide your path towards a positive destination. Let us leave behind sadness, regrets and painful moments and have a new start full of joy this New year.
Read Also : Happy New Year Wishes for 2022
Read Also : Bengali New Year Messages 2022
Read Also : Parsi New Year Wishes 2022
Read Also : Merry Christmas Wishes in Hindi
Read Also : Christmas Wishes for Grandparents In English
Read Also : Instagram Captions For Hanukkah 2021
Read Also : Human Rights Day Messages 2021
Connect With Us:-  Twitter Facebook